It was a frosty day. The man, returning home from work, walked along the side of the not too busy road.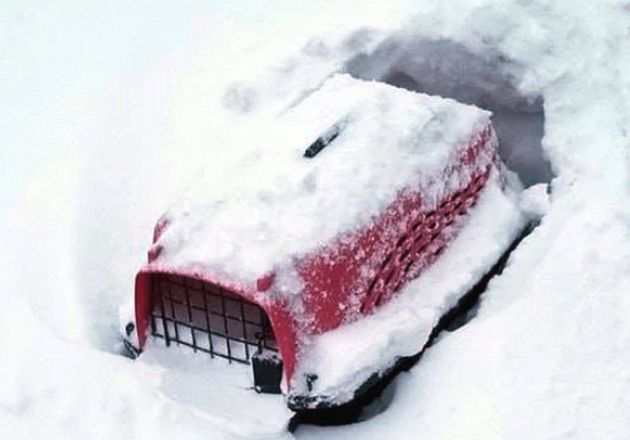 He unexpectedly noticed something protruding from a snowdrift. Upon closer inspection, it was possible to understand that this is a carrier that is usually used to transport dogs and cats.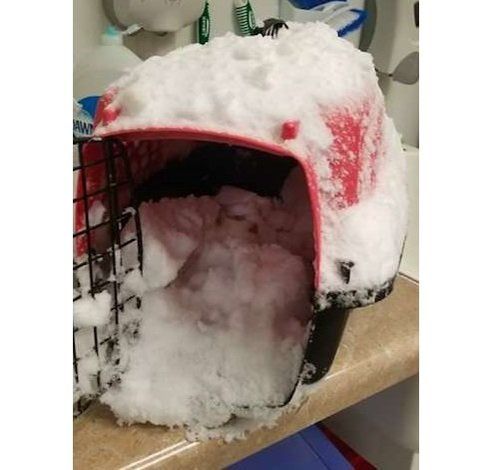 The snow covered her almost completely. Inside, too, everything was littered. Just in case, the man decided to check if there was anyone inside and was not mistaken. Somewhere deep in the snowdrift, he could see two eyes looking at him.
There was a veterinarian nearby, where the man hurriedly delivered the carrier. Opening the door at first it was not clear what was inside. But when all the snow and ice was removed, a small young cat peeked out.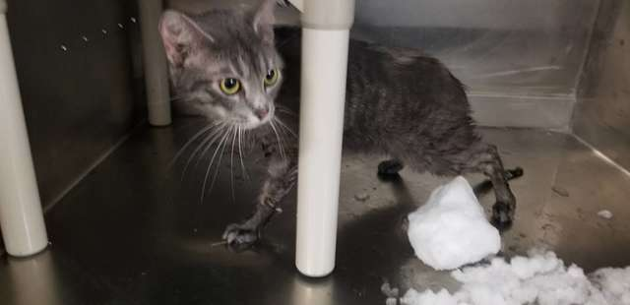 The animal was very cold. Perhaps, if this carrier had not been found now, then a little later it would have been too late to save someone.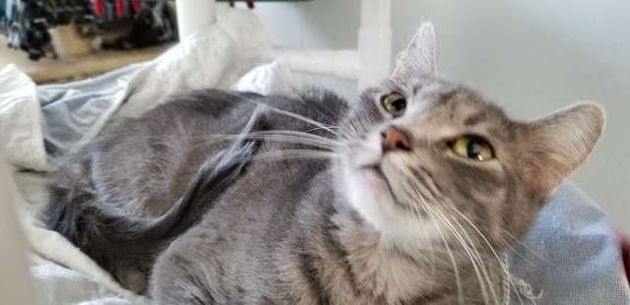 It remains only to guess who and why left the animal for a painful death. It is possible (but unlikely) that the cat has been forgotten. And even the snow blower, not noticing the carrier, littered it with snow from the road.
After warming up and eating, the kitty came to her senses. She was healthy, not counting hypothermia, and very affectionate.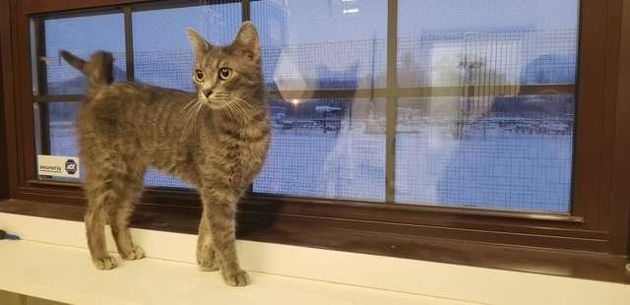 She spent some time in a veterinary clinic, after which she was taken to the detention. And not so long ago, it became known that the girl was accepted into a permanent family.