How often do people betray animals, but they are human – never..
Tobby was 7 years old when his owners decided they no longer needed this cat. They decided to give the cat to friends, but they were not very happy with him, so the animal did not see caressing and affection. The cat did not like the new house, and he decided to return to his former owners. Whatever they are, loyalty among animals is commonplace.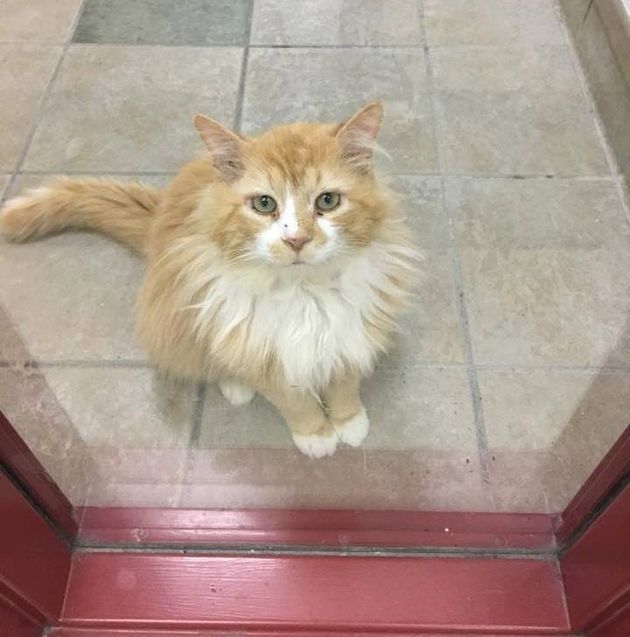 No one noticed his disappearance, so it is difficult to say exactly how long it took the cat to overcome the 20-kilometer road to his former home. Presumably, the cat got there for several weeks.
But when, the old owners saw the animal on the threshold of the house, they were not happy with it at all. They didn't even let him into the house. He was immediately taken to the vet and left there, told that he needed to be euthanized.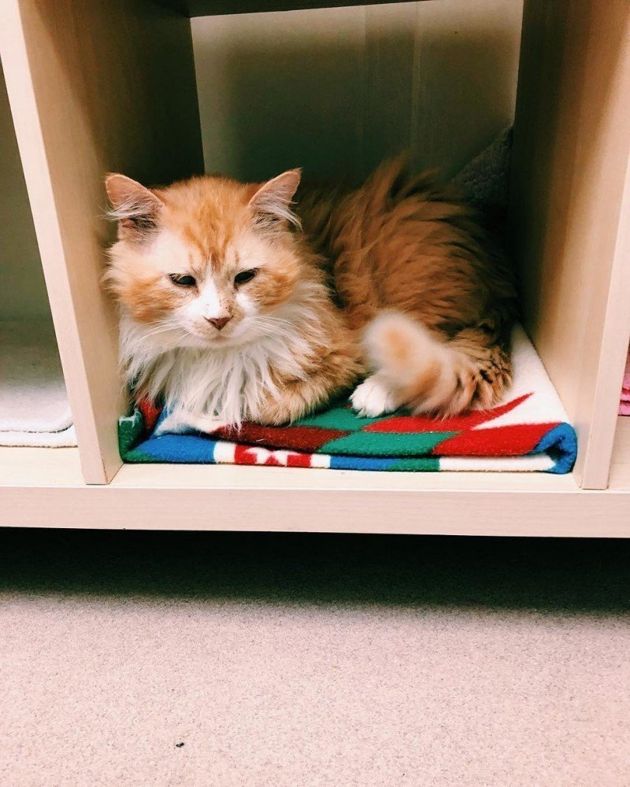 The cat was betrayed and finally broke his heart. How cruel this world is!
Fortunately, the doctors at the clinic did not want to euthanize the healthy animal and transferred it to a shelter for homeless cats. There, Tobby had his own corner, where he silently, with sadness in his eyes, spent all his time.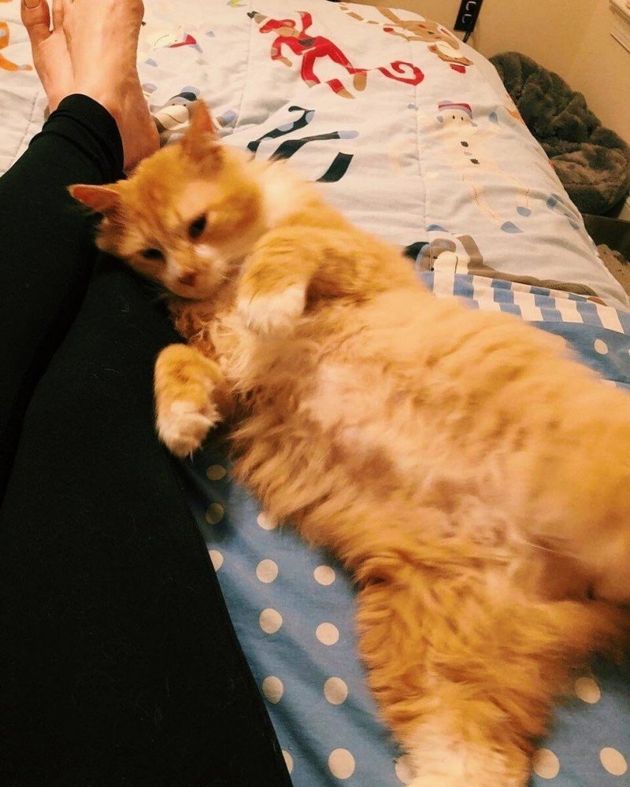 The owners of the shelter were shocked by Tobby's touching story and posted it on social networks with the hope that there would be a person ready to shelter the poor man.
And so it happened. A couple of weeks later, a man came for Tobby and took him to his family. Now the cat lives with two other cats and very caring owners. At home, Tobby blossomed. He turned out to be a very affectionate cat who likes to purr, curled up at the feet of his master. Fortunately, he has not lost confidence, and there will be many more happy moments in his life.