Hello friends!
Sometimes animals are able to surprise their owners with completely atypical behavior.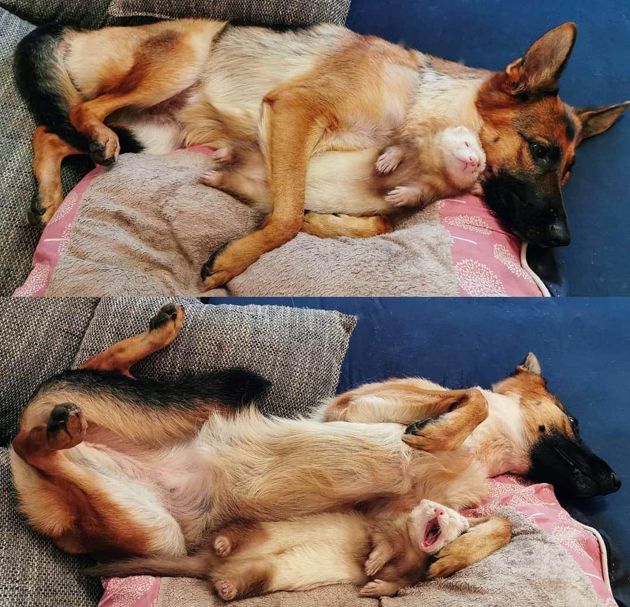 This happened in a family where the hostess was very worried that her shepherd dog Nova and a new resident – the ferret Pakko would not be able to get along together.
But diana's fears (that's the name of the hostess) turned out to be completely in vain. Moreover, pets not only easily get along under one roof, but also became just the same best friends!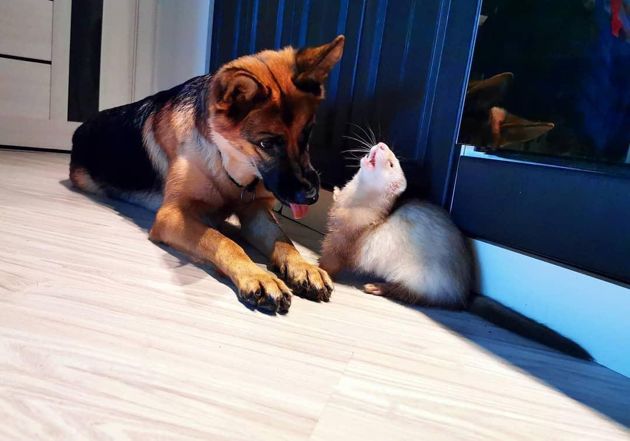 They are not embarrassed by the difference in size, nor by the fact that they are different animals at all. Pets are just fun and comfortable together.
At home, they sleep almost always together, in the same bed. Nova gently hugs Pakko like her cub, and it's very touching.
Animals often play and make each other "Kus". But Nova knows her boundaries and has never hurt little Pakko.
View this post on Instagram
Not so long ago, another ferret named Takko appeared in their family.
His pets were accepted as family in their friendly tolerant company.
The owner started a page for her animals on Instagram and this made them real stars. Funny friends have a whole army of subscribers and each of their photos causes a storm of positive emotions.