Sometimes in life there are situations when it becomes very difficult to make a choice. It was with such a case that a woman faced when she wanted to shelter a homeless kitten. A little earlier, her cat, who was 13 years old, passed away. The owner was very worried about this and, when the neighbor said that in his barn a stray cat brought offspring, and she herself disappeared, she immediately decided to have a fluffy pet again.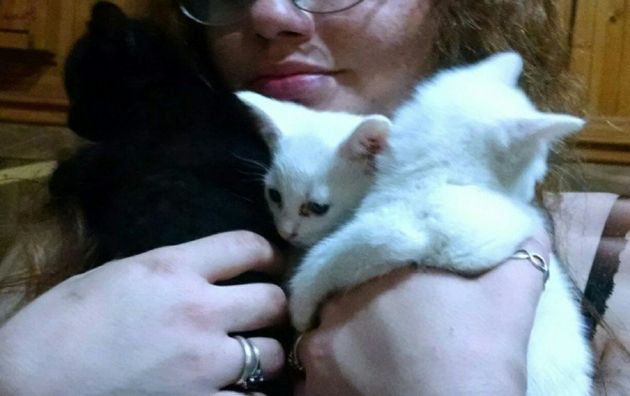 She came to the barn and there she was shown two snow-white kittens, which turned out to be cats. The woman immediately decided that she would not be able to choose, because they were absolutely the same. Well, a little later she saw their brother – black as a charcoal. After hesitating for a couple of minutes, she couldn't make a choice. Take one or two and leave another one to fend for themselves? For a good person, this is a painful choice.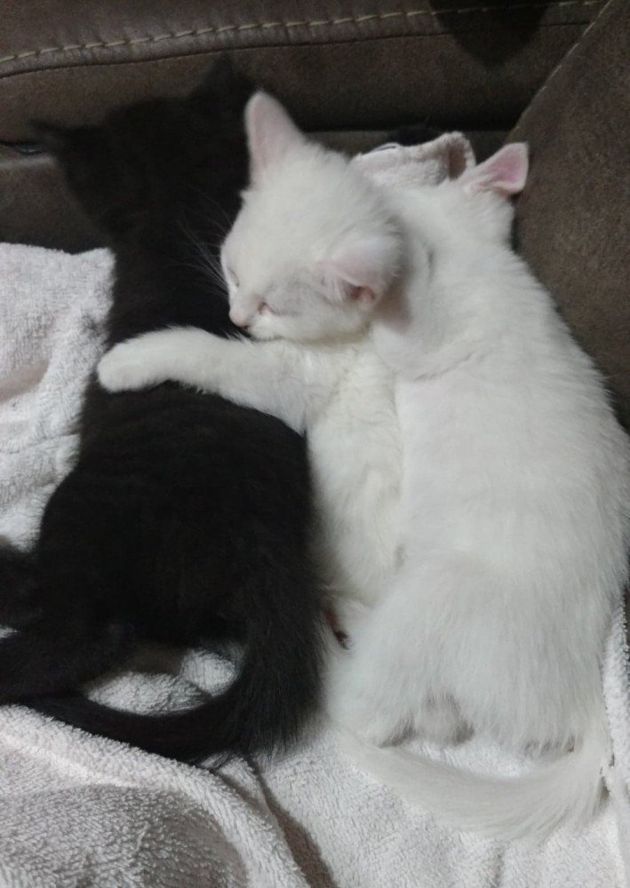 The woman left the barn with all three kittens.
At home, the trio quickly settled in. Their eyes were treated, but otherwise the kittens were healthy. They spent all their time together – eating, playing, sleeping.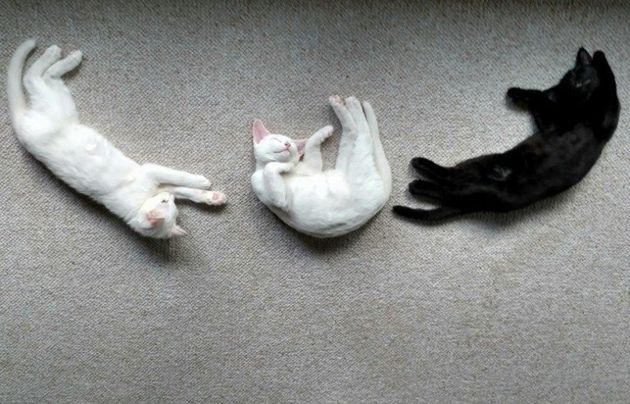 Even a few months later, their mistress-rescuer admitted that she could not decide who was nicer to her – she loved them all three equally.
"They behave just fine. Very well-mannered and affectionate! I don't regret taking all three of them!"

Owner of kittens
These wonderful babies are lucky! May everyone else who needs a home, warmth and love be lucky!