It is not known how it happened that a small puppy was on the street all alone. Workers of a small enterprise located outside the city noticed that a puppy was wandering near the place of their work. During the day, he explored the surroundings and looked for food, and by the evening he hid in old tires, which served as his temporary home.
Among the workers were not indifferent people who began to feed the tramp. Everyone was immediately surprised and bribed by the fact that, despite all the hardships, the puppy continued to wag its tail and "smile" at the sight of a person.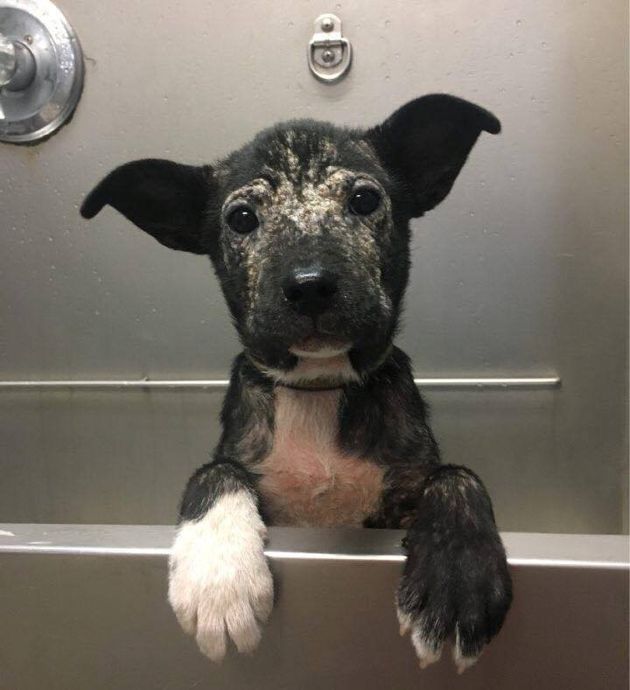 On the muzzle of the puppy there were ulcers and growths, which indicated the presence of a skin disease. One of the men took a picture of the poor man in a tire and posted it on his social network with a call for help.
Fortunately, volunteers paid attention to the baby and agreed to help with treatment and adoption.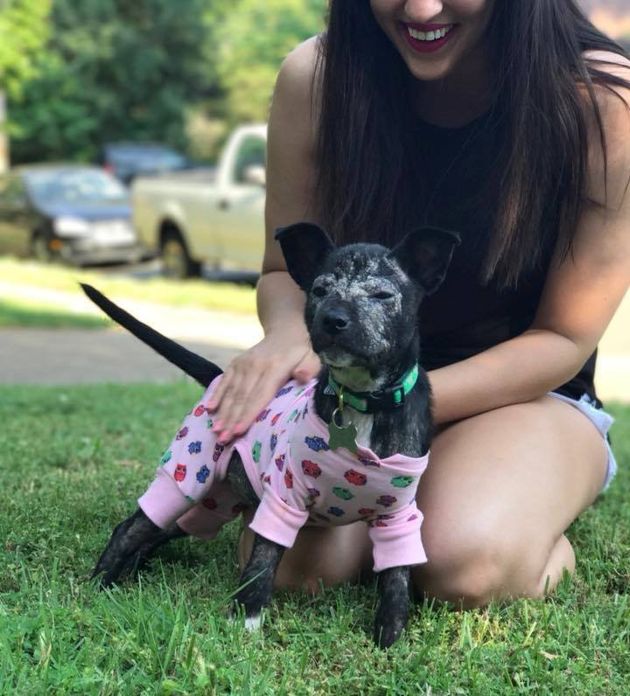 The puppy was taken away, washed, shown to the vet and placed on the hold of a cute girl who also wanted to help the smiling creature.
The baby was named Panama. Because of the parasites, she developed a skin disease, but the doctor prescribed treatment, which began to give results. But at first, Panama had to wear clothes to make it less itchy.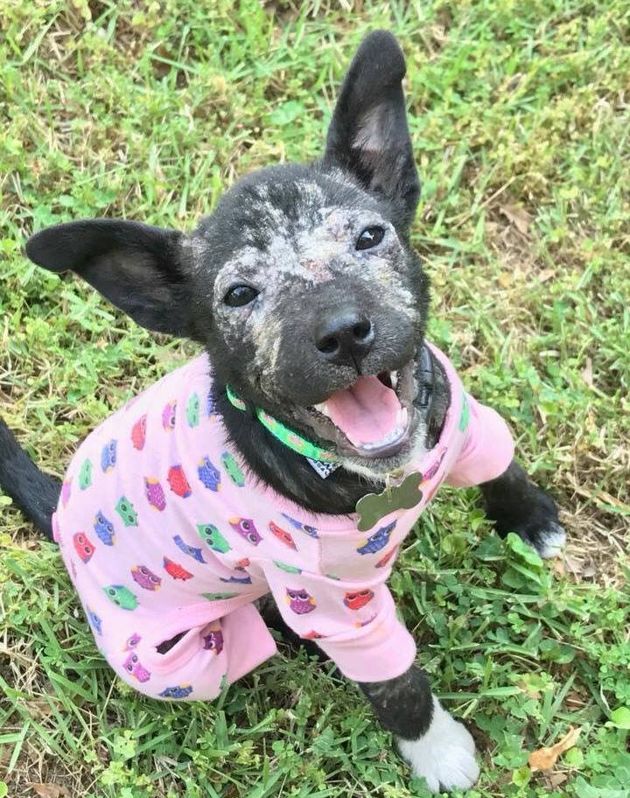 The girl was so friendly and sweet that it became clear that she was at home, but, apparently, because of the scabies, she was simply thrown into the industrial zone, like a leper, not wanting to spend money on treatment.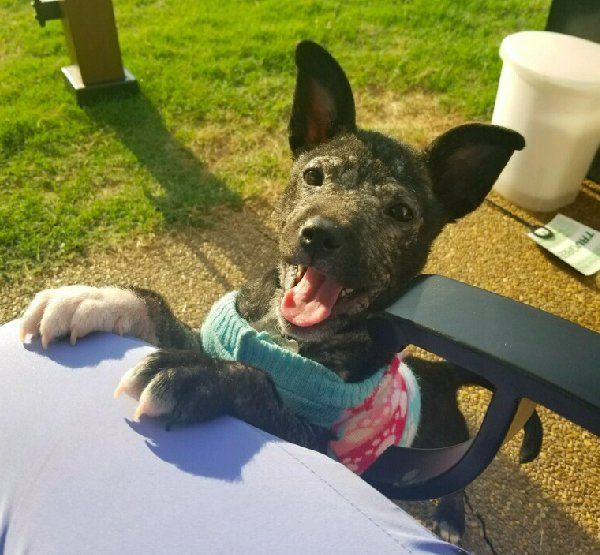 Fortunately, there are more good people in our world than evil ones, and everything turned out well for Panama. After several months of treatment, the scabies receded, and the puppy's muzzle began to become covered with hair. After a full recovery, the puppy was picked up by the owner, who promised to always take care of her and love her.