Right before Christmas, a kitten is found in one of the abandoned parks, which is very frozen. The people who found the kitten named him Rebecca and took him to the veterinary clinic for examination, as he did not look very good.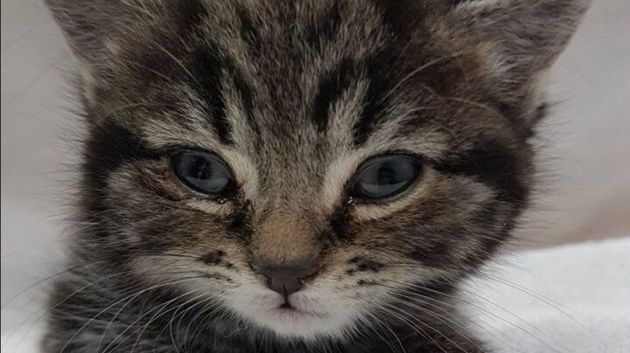 Rebecca looked a little over a month old and the girl was lethargic, as she had been in the cold for a long time. First of all, in the veterinary clinic, the kitten was wrapped in a blanket and warmed, then they began to feed it milk from a syringe.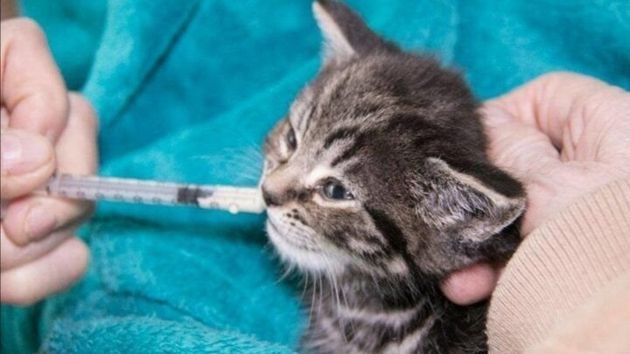 After a couple of hours, the veterinarian notices something is wrong in the rebecca. She discovers she has a serious problem called "congenital chest deformity." The chest with deformation is narrow and there is little space for the lungs in it, which prevents the kitten from breathing well. The veterinarian also added that this is a very rare, but critical situation that requires immediate surgery. Rebecca really needed to have this surgery done, as she couldn't have lived with such a problem any longer.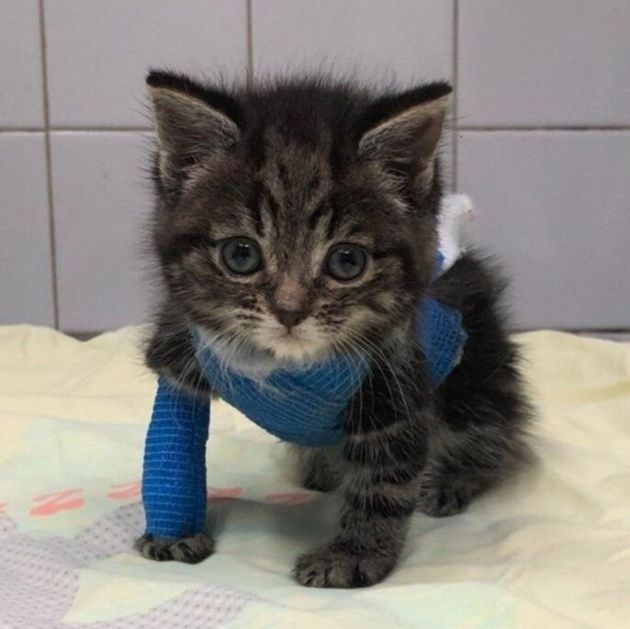 The operation was done successfully. Rebecca is a strong girl and briskly endured everything.
The veterinarian and the people who saved the kitten were very happy that they gave the kitten a chance for a full happy life.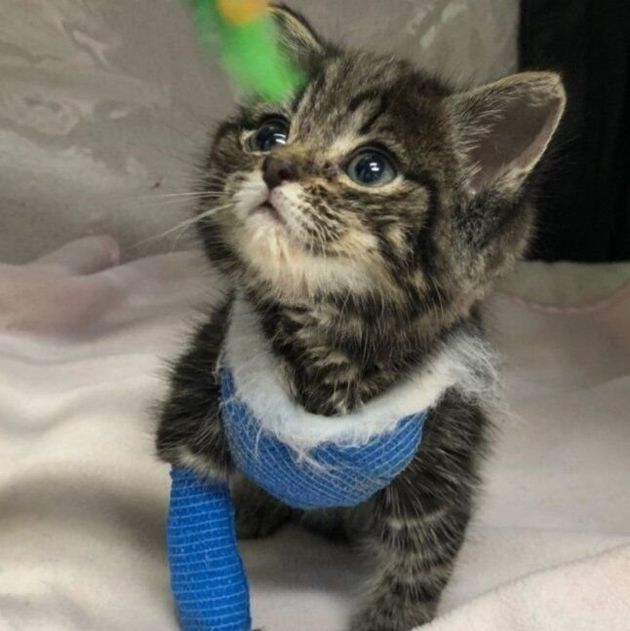 A couple of days later, Rebecca had already begun to actively play with toys, but the veterinarian carefully made sure that she did not make dangerous movements.
As soon as the kitten recovers well and is ready for an independent life, it will be given to loving hands.