Hello world!
This story happened in Syria (Aleppo). One man named Mohammed is very fond of cats and has arranged a small cat shelter on his territory.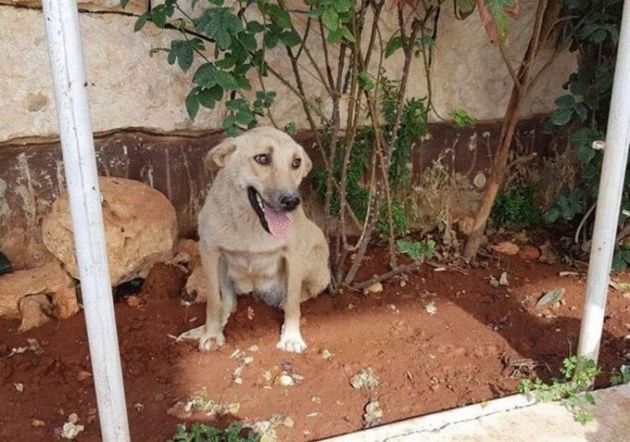 But one day he noticed a dog nearby that was deeply pregnant.
The dog did not go anywhere for several days in a row, and the man decided to shelter her.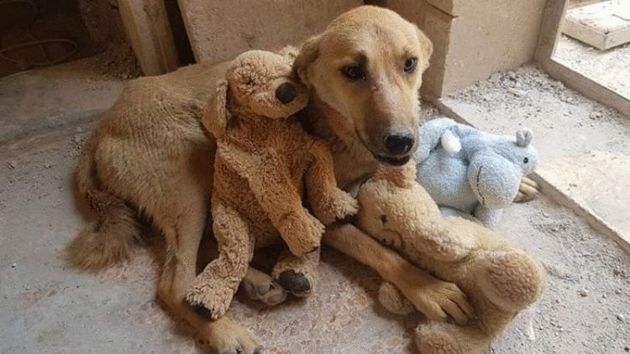 So that the dog was not embarrassed by the cat neighborhood, a house was built for it. But, unfortunately, all the puppies were born dead, and the dog began to yearn very much.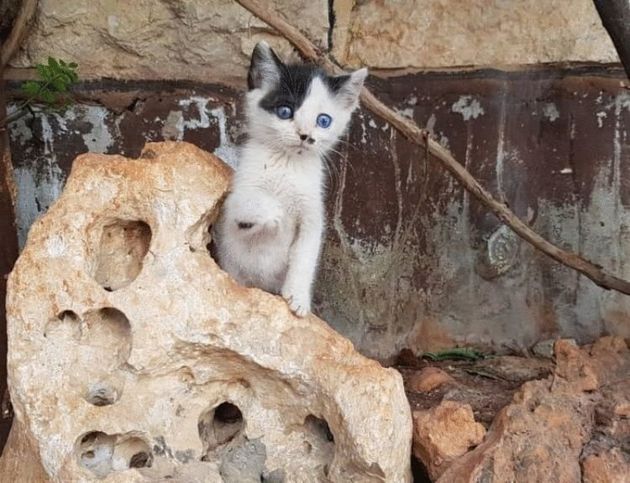 People, trying to alleviate her suffering, began to make soft toys for her.
One day, a kitten who had recently been in a shelter became interested in a soft bear and fearlessly approached the dog.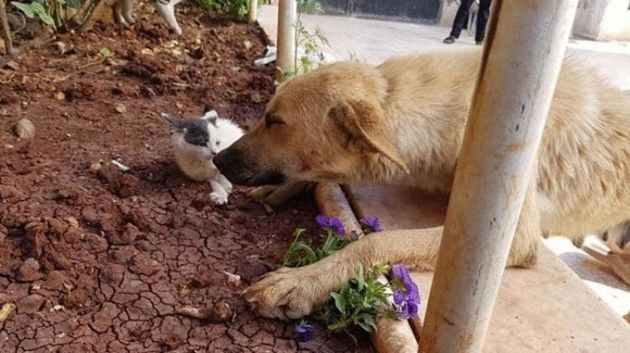 The animals sniffed each other and, apparently, a spark slipped between them. The dog not only did not chase away the kitten, but on the contrary, accepted it as a native, as its child.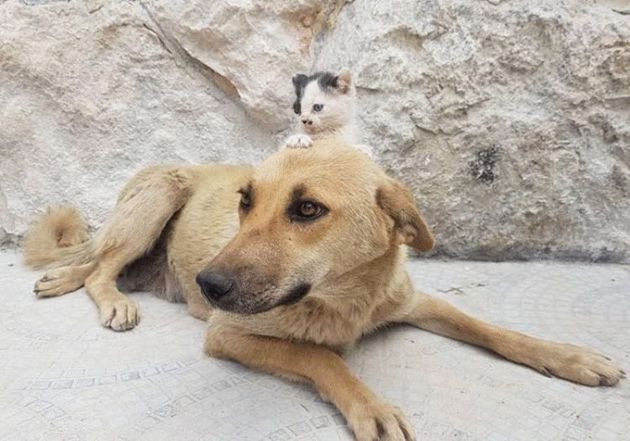 From that moment on, the animals did not part. They slept and ate together. The longing of a mother who had lost her children began to go away. After all, fate gave her another gift. And it does not matter that it is not a puppy, but a kitten. Importantly, they both needed love and care at this point.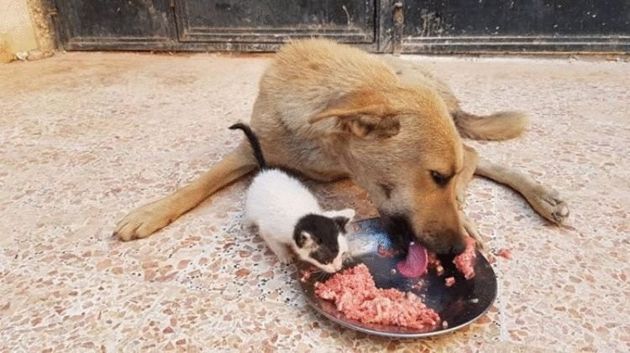 The dog was named Amir, and her little friend was named Junior. This couple became so friendly that it caused emotion in everyone around.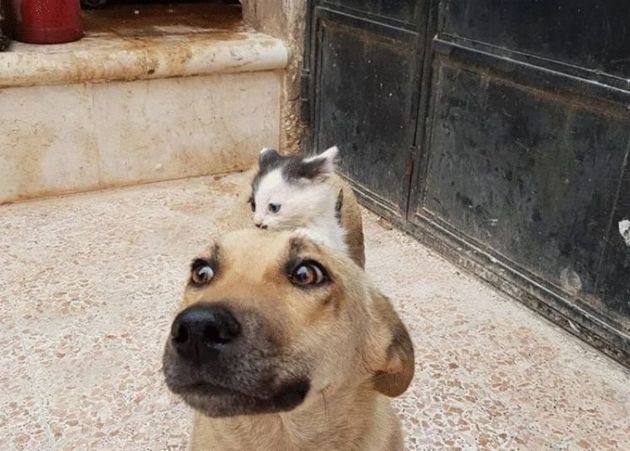 Animals are capable of compassion, able to accept and love "not like you." They are open to the world, even during their time. A lot of people definitely have a lot to learn from them.